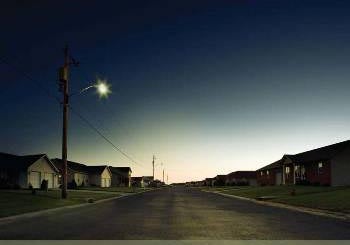 Do your children wait for the bus in the dark?
Well-placed security lighting is a bright idea for homes and farms. Outdoor lighting can help protect you, your family and possessions. Not only is protective lighting affordable, but it is very safe and one of the most convenient forms of security available.
48 watt LED- $5.30/month
160 watt LED- $11.25/month
This service includes:
  Free maintenance – including bulb replacement
  No additional cost for electricity used
For additional information contact LaGrange County REMC at 877.463.7165.